Elaine Sterling Skincare launched in 2008 and is recognized as one of the leading skincare products utilizing bioactive peptides, stabilized retinol, and powerful anti-inflammatory active ingredients.
Elaine Sterling formulates her skincare line with a thorough understanding of microemulsion formulations and how they can be used pre- and post-aesthetic skincare procedures. Extensive research has been done on how the skin ages to address many of the common skin conditions that clients experience such as acne, hyperpigmentation, post-inflammatory pigmentation, signs of aging, and many more.
Elaine Sterling Skincare actively researches in what we call the "Living Laboratory" so we can see how effective our active ingredients and skincare products are. All our research enables us to deliver skincare products that assist you to Rescue, Renew, and Regenerate your skin.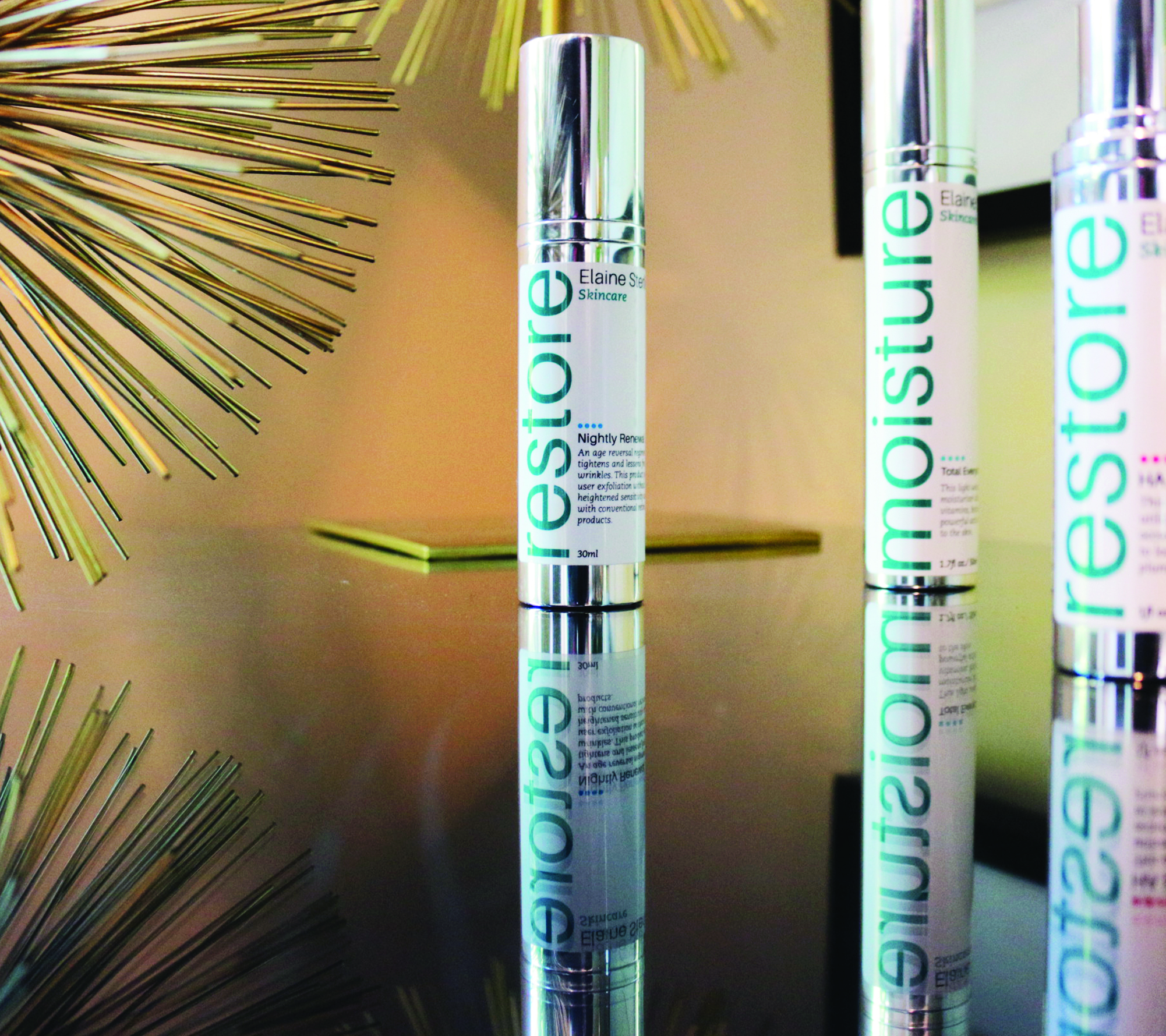 Acai Berry Extract
Allantoin
Almond Extract
Aloe Barbadensis Leaf Juice
Arbutin
Azulene
Betaglucan
Blackberry (Rubus Fruitcosus) Leaf Extract
Bisabolol
Camellia Sinensis Leaf Extract
Cacao Seed Butter
Centuary (Centaurium Erythraea) Extract
Chamomile
Cocoglycerides
Eucalyptus Oil
Green Tea (Camellia Sinesis) Extract
Kaolin Clay
Lavender
Licorice (Glycyrhiza Glaba) Extract
Lysozyme Extract
Malic Acid
Lactic Acid
Macadamia oil
Morus Alba (Leaf) Extract
Olive Fruit Oil
Palmitoyl Oligopeptide
Phenylenthyl Resorcinol
Rosa Canina Fruit Extract
Safflower Oil
Scutellaria Extract
Shea Butter
Sea Algae Extract
Sigesbeckia Orientalis Extract
Spirulina Maxima
Uva Ursi (Bearberry Extract)
Witch Hazel
Wheat Germ Oil
Lysophosphatidic Acid
Glycerin
Mandelic Acid
Methyl Dihydroxybenzoate
Zinc Oxide
Myristoyl Nonapeptide-3
Myristoyl Pentapeptide-17
Myristoyl Tetrapeptide-13
Salicylic Acid
Titanium Dioxide
Vitamin A (Retinol)
Vitamin B3 (Niacinamide)
Reduces irritation and aids in wrinkle reduction.
HA Serum
Vitamin B5 (Panthenol)
Vitamin C (Ascorbyl Glucoside)
Vitamin C (Ascorbyl Linoleate)
Vitamin C (Magnesium Ascorbyl Phosphate)
Vitamin E (Tocopheryl Acetate)